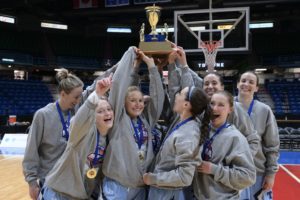 The Halifax Thunder can certainly play basketball.
Now, it's time to switch grips.
The reigning Maritime Women's Basketball Association champion Thunder is hosting its first-ever fundraising golf tournament, seeking to raise finances for the 2024 season.
The MWBA is a non-profit league and the Thunder is seeking financial support to help cover costs of gymnasium rentals, travel and other event-related expenses.
Halifax is in the MWBA with city rival Halifax Hornets, Windsor Edge, Fredericton Freeze, Moncton Mystics and Port City Fog of Saint John.
The golf tournament is set for the Links at Montague in Dartmouth, NS, on Friday, Oct. 6.
You can email golf@thunderselects.ca for information or to register your team.
The MWBA will open its third season next spring.
(- DWinston Photo)