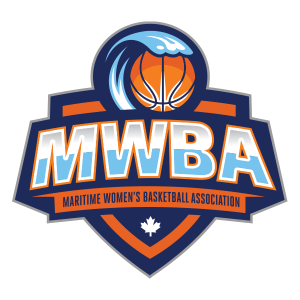 Marketing students eager for real world experience meet a fledgling sports league getting ready to launch its first season – it's a slam dunk of a collaboration.
A group of Business Administration: Marketing students at New Brunswick Community College Moncton Campus are creating a marketing plan for the newly-formed Maritime Women's Basketball Association (MWBA). It's a partnership that helps the six-team league leverage promotion ahead of its April 2022 launch, while also providing students with experiential learning that will prepare them for careers in marketing.
"One of the hallmarks of the NBCC experience is work-integrated learning that helps advance businesses and communities," said Ann Drennan, Vice President Academic and Research. "Students are learning by doing, in a way that has tangible benefits for our partners."
The marketing students are meeting with the client, performing branding exercises, identifying target audiences, and pitching concepts and ideas. It's an authentic work experience that they can expect to encounter in their careers.
For its part, the MWBA is keen to reap the benefits of this new partnership, while giving students an opportunity for hands-on learning.
'We're incredibly excited to continue toward the opening of this league and with the MWBA gaining national attention, it has really forced us to ensure we are putting our best foot forward to prepare for all that will come our way over the next year,' said Tasia McKenna of Halifax, the MWBA's Commissioner. 'It was great to have NBCC reach out to us. Instructor Andy Peterson was very excited about his students providing a real-life experience of learning.
"If the MWBA can help push NBCC students to create content, it's a win-win scenario. We look forward to the meetings and eventual product.'
Students in the Business Administration: Marketing class at the Moncton Campus are also preparing marketing plans for a sports clinic, a wellness counsellor, and a kitchen incubator program.
About NBCC
With six campuses across New Brunswick, NBCC contributes to New Brunswick's social and economic prosperity by supporting the aspirations of individual learners, seizing the opportunities of the labour market, and collaboratively solving the challenges of communities and industry. In addition to more than 90 certificate and diploma programs, NBCC also provides specialized and customized training to meet the needs of specific sectors and communities. Find out more information on NBCC programs by visiting: www.nbcc.ca
About MWBA
The Maritime Women's Basketball Association will begin play in April of 2022 with six franchises – Fredericton Freeze, Moncton, Port City Fog of Saint John, Halifax Thunder, Halifax, and Windsor Edge. Teams are expected to play a 12-game schedule and battle in a weekend championship in late June. Canada Basketball is on board as the national sporting and governing body and interest has been high in both provinces for a league that will feature present day university and collegiate players and former players from various levels. For further information on the MWBA, visit www.themwba.ca