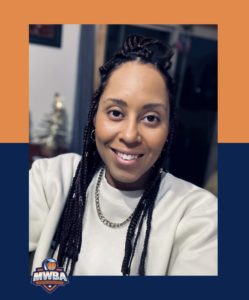 MWBA Commissioner Tasia McKenna
 The Maritime Women's Basketball Association continues to build its architectural framework.
As the MWBA prepares for its second season in May, Crystal Watson of Halifax has joined the organization as its first-ever executive director.
Watson's role will be varied, but she will be a key contact as a liaison with the six franchises and working with league executive members to ensure growth, sustainability and communication within the organization.
The six-month position received 19 applications.
'We were incredibly pleased to see so many interested individuals apply for this position and doubly pleased when Crystal accepted the role,' said MWBA commissioner Tasia McKenna of Timberlea, NS. 'Her background is so diverse and that fits into what our league stands for. We are a basketball league, but we are about the people who play, manage, officiate, coach and watch our teams. This is another big step for the MWBA.'
As executive director, Watson will join McKenna, vice-president Lezlie States of Halifax, treasurer Jeff White of Saint John and secretary Cindy Levesque of Fredericton. Katie Harding of Fredericton joins the MWBA this season as its lead social media cooridinator.
They help oversee six teams including Halifax Hornets, Halifax Thunder, Windsor Edge, Fredericton Freeze, Moncton Mystics and Port City Fog of Saint John.
League play opens May 6.
Watson has over 25 years of experience in the recreational sector, plenty of cooperative experience with government on community and equity-based interests. The PhD candidate in health at Dalhousie University is a champion of equity, diversity and inclusion.
She attended Saint Mary's University for her psychology undergrad degree before attending Dalhousie for her bachelor's degree in Therapeutic Recreation, followed by a Master of Arts degree in Leisure Studies. She practised as a Recreation Therapist for over a decade and taught at Dalhousie as a sessional instructor.
The entire executive team returns for its second year as guiding hands for the league.
'Along with our valued teams and the tremendous amount of work they have all performed to ensure this league grows, our executive members are continuing to learn and grow right beside them,' said McKenna. 'We have witnessed the birth of a league that represents so much in the community and we will continue to learn. Women's sport is exploding across the globe. There are times we may feel like small players in that evolution, but we're not. We keep forging ahead and jumping hurdles.'
Team owners include Mark Forward and Janice King with Hornets, Brandon Rafuse with Thunder, Windsor's Marc Ffrench, Fredericton's Brad Janes and Moncton's Shannon Parlee. Paul Hickey has taken over Port City in place of Jillian Wilton, who remains with the team in an organizational capacity.
'The continuity of our committed owners has helped immensely for our second season,' said McKenna. 'We look forward to seeing Crystal's role becoming a key component for the MWBA and all of us involved. There are many involved and we're all in for the right reasons of promoting women in sport.'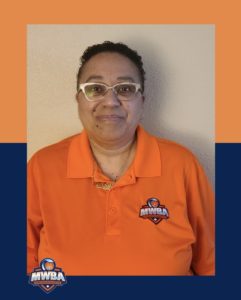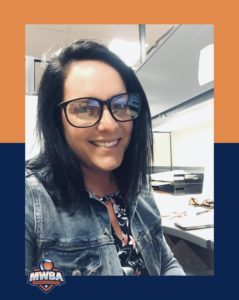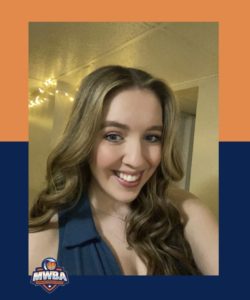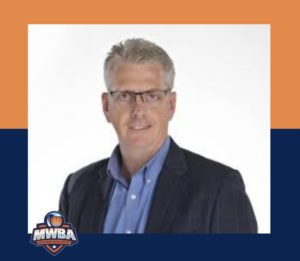 Clockwise, Lezlie States (vice-commissioner, Cindy Levesque (secretary), Katie Harding (social media) and Jeff White (treasurer) help Commissioner McKenna and ED Watson with six dedicated team owners in the MWBA.