Commissioner Tasia McKenna has announced her team for the Maritime Women's Basketball Association.
It is a stacked lineup.
Most positions have been filled, with a few remaining spots to be secured.
The MWBA is scheduled to open in the spring of 2022 with six teams. Draft scheduling would see a 12-game regular season followed by a weekend championship series, mirroring the Canadian Elite Basketball League's success.
McKenna, a former standout point guard at Lakehead University in Thunder Bay, ON, and now the technical director for Basketball Nova Scotia, has been busy in her commissioner's role.
She had announced her executive earlier including Lezlie States of Halifax as vice commissioner and Fredericton's Cindy Levesque as secretary. A treasurer is expected to be introduced this week.
McKenna has brought in a talented crew of board members.
Chika Chiekwe is the MWBA's discipline officer and Tracey Jones-Grant is the diversity, equity, and inclusion officer. Maria Carroll is the social media officer and Lori Shea is the sponsorship coordinator. Jen Lloyd is the officials and minor official coordinator and Lee Anna Osei is the roster coordinator. Jasmine Parent is the player's liaison, coordinating information and speaking with those who will be wearing team colours next spring.
All are from Nova Scotia.
Tyler Slipp of Fredericton is the league's coordinator and Joyce Slipp of Fredericton is honourary commissioner.
Saint John's Paul Hickey, Hampton's Laura Myers and Jessica Quillan make up the association's awards committee for player of the week, month and year selections.
McKenna and her team have two vacant positions including statistician and video coordinator.
Please meet McKenna's team:
Chika Chiekwe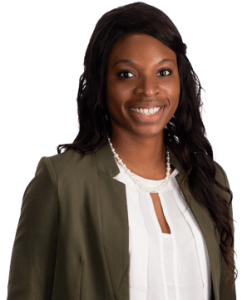 Chiekwe is an associate in the Halifax office of Cox & Palmer and was called to the Nova Scotia Bar in 2018. She holds an accounting degree from Acadia University and earned her law degree at the Schulich School of Law, Dalhousie University.
Chiekwe is growing a corporate commercial practice focusing primarily on mergers and acquisitions, corporate finance, and securities. She is currently the Chair of the Nova Scotia Canadian Bar Association Securities Law subsection. She also assists clients with their estates and real property transactions.
Active in her community, Chiekwe serves on the boards of YWCA Halifax, Hope Blooms and the Canadian Association of Black Lawyers. She also sits on Basketball Nova Scotia's Governance Committee.
She played three seasons with the Acadian University Axewomen and one year with Dalhousie University Tigers at the Atlantic University Sports level.
Tracey Jones-Grant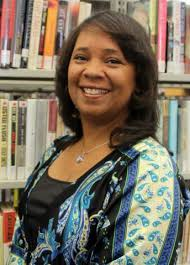 Jones-Grant grew up and obtained her schooling in Halifax, graduating from Mount Saint Vincent University in 1984 and a Master of Library Sciences at Dalhousie in 1986, where she was the first African Nova Scotia graduate.
She grew up at the height of the efforts to define Black identity and fight for civil rights. Jones-Grant has worked in diversity from being the Diversity Manager for Halifax Public Libraries to coordinator of Diversity Management for the Halifax Regional School board to most recently as the Manager, Diversity and Inclusion for the Halifax Regional Municipality in the newly created Office of Diversity and Inclusion.
Maria Carroll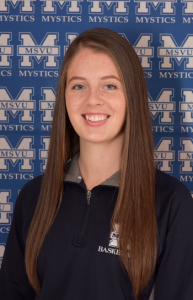 A standout guard with Mount St. Vincent University in Halifax, the Newfoundland native is excelling in her new career in public relations after graduating from the Nova Scotia school.
Carroll has her finger on the pulse of social media and will oversee a variety of MWBA functions including Instagram, Twitter, Facebook and other forms of communication. She will coordinate game day results from all league centres to ensure fans are up to date on the latest scores and scheduled games.
Tyler Slipp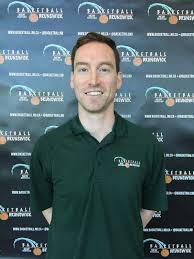 Tyler Slipp has spent a lifetime in basketball, and he will bring many of his Swiss Army knife skillsets to the MWBA as league coordinator.
That will involve consistent communication with the commissioner and franchise representatives to ensure consistency in league games.
Slipp is the director of operations for Basketball New Brunswick in Fredericton. He was the point person for back-to-back Canada Basketball age class championships in Fredericton in 2018 and 2019 and is a former U SPORTS women's head coach with University of Waterloo Warriors.
He brings a common-sense approach to his projects but is able to quickly make rulings and provide feedback.
Lori Shea
With a flair for communication and an ability to knock on doors, Shea is a valuable member of McKenna's organization.
The MWBA is in its infancy, but its sponsorship coordinator is no stranger to showcasing what she believes in.
Retiring from her position as a chartered accountant five years ago, Shea missed working and is now plying her trade with a local dental practice which she loves.
Shea, who grew up in Sussex and graduated from Mount Allison University, is a familiar face with Basketball Nova Scotia. Her two daughters play the game and Shea can always be counted on to be a major sponsorship coordinator for provincial teams.
Jen Lloyd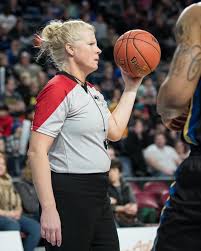 You may not know Jen Lloyd, but chances are you will recognize her.
A dynamic veteran official, Lloyd stays remarkably busy enforcing the rules and game flow at the professional, university, interscholastic and minor games.
Lloyd, who played four seasons with Acadia University Axewomen, also played professionally in Belgium and Australia before returning home to coach basketball. She then turned to officiating and is one of Atlantic Canada's top referees.
She officiates in the National Basketball League of Canada and is certainly a familiar figure on the floor.
Lloyd even volunteered for Canada Basketball age class championships on the official's table in Fredericton in 2019.
She will develop liaisons with Basketball Nova Scotia, Basketball New Brunswick, and Basketball Prince Edward Island for help in assignments and will also coordinate table officials, who play a key role in all basketball games.
Joyce Slipp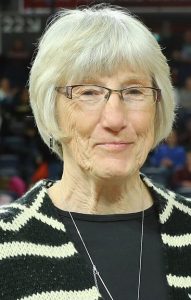 The former Canadian Olympic team leader was a standout and all-around athlete before turning to coaching where she found success in university basketball and field hockey.
Slipp is a member of the New Brunswick Sports Hall of Fame, Canadian Olympic Hall of Fame, and Canada Basketball Hall of Fame.
Slipp was also an outstanding field hockey player and coached the UNB women's team in that sport. She was a national coach of the year in field hockey in 1986 and 1989.
Her remarkable basketball career was also recognized when she was named by U Sports as one of the top 100 players between 1920 and 2020 in women's basketball in the country.
Laura Myers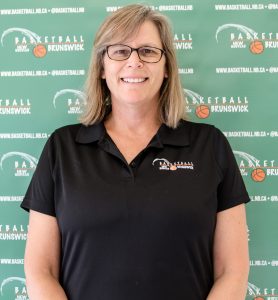 If there's an opportunity to lend a helping hand and promote community initiatives, Myers is always willing to roll up her sleeves.
A math, science and enrichment teacher at Hampton High School, Myers has coached numerous interscholastic and youth teams and has also coached age-class teams within Basketball New Brunswick.
She is a veteran board member with BNB.
Myers will be tasked as being part of an MWBA team that will select association player of the week, month and year awards along with all-star teams at the end of the championship weekend.
Paul Hickey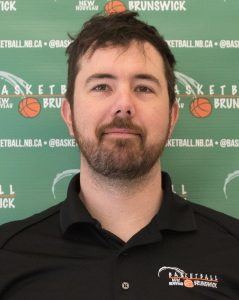 Coaching and community commitment are part of Hickey's vast basketball experience.
A veteran interscholastic coach with the Rothesay High Red Hawks, Hickey has been on numerous sidelines as a head coach and associate coach at numerous levels and at Canada Basketball age-class championships.
Hickey is the vice principal at Forest Hills Middle School in Saint John.
He also engineered numerous Zoom calls for coaches world-wide during the initial stages of COVID-19, bringing together panel and group discussions that met with wide success.
He is part of the MWBA's award committe, joining Myers and Jessica Quillan (below).
Jessica Quillan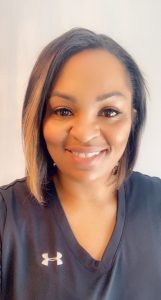 With over 15 years dedicated to minor basketball as a coach, coaching coordinator, mentor and board member with the Dartmouth Lakers basketball club, Quillan brings passion and a readiness to assist in any capacity to the MWBA.
She also divides her time as a member of the Board of Directors with Basketball Nova Scotia in the areas of policy, governance and hiring.
Professionally, Quillan works for the Province of Nova Scotia with the Department of Health and Wellness. In her spare time, she enjoys coaching her 12-year-old son Amare and nine-year-old daughter Alexa and teaching life skills through basketball.
She will join Paul Hickey and Laura Myers handling league honours and awards.
Jasmine Parent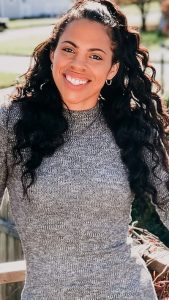 Parent is a former Atlantic University Sport player with Acadia University Axewomen and Saint Mary's University Huskies, winning a conference title with her Wolfville squad during her final season.
She has been named MWBA's player liaison, responsible for reaching out to players and prospective players to ensure association standards are met.
The founder of I Am Worthy Wellness, Parent is a certified nutrition coach, personal trainer and Behaviour Change Specialist, Parent is also a Social Worker and mother of three.
Parent and McKenna actually grew up playing basketball against each other, forming a long-time friendship through the game.
Lee Anna Osei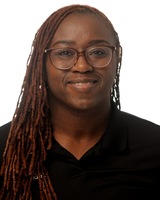 Lee Anna Osei is the MWBA's player roster officer. All roster information and approval will go through Osei and the MWBA. She is head coach of the St. Francis Xavier University X-Women basketball program. Having previously coached at the The RISE Centre (TRC) Academy in Brantford, Ont., Osei guided the women's program in 2017-18. She was awarded the 2018 Prep School Coach of the Year award, concluding the season as one of the youngest and most successful coaches in Canadian prep school basketball, amassing an 18-3 record in the Ontario Scholastic Basketball Association. Osei is a graduate and former varsity athlete at Wilfrid Laurier University where she was named an 'Outstanding Woman of Laurier', was an OUA all-star and was recognized as a four-time academic All-Canadian. She also competed for the University of Miami in the NCAA Division 1 level and at Trinity Valley C.C in Athens, TX, where her experiences have helped shape her coaching style and ability to mentor athletes.
Tracy Blake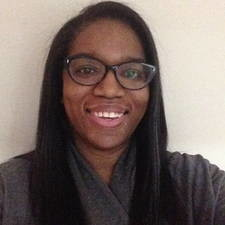 The only daughter of Trinidadian immigrants, Tracy Blake and her youngest brother were raised in the multi-cultural, multi-ethnic, multi-faith, working class neighbourhood of Rexdale in Toronto, on the traditional territory of many nations, including the Anishinabeg, Haudenosaunee, Chippewa, and Huron-Wendat peoples, as well as the Mississaugas of the Credit. She joins the MWBA as Director, Athlete Health and Performance. Her desire to contribute to athlete health motivated her pursuit of Physiotherapy degrees from McMaster University in Hamilton and the University of Western Ontario in London. She has worked as a sport physiotherapist with athletes from over 25 sports at the local, provincial, national, and international levels, including at Canada Basketball and Volleyball Canada. Her vision of sport and her place in it evolved yet again while completing her PhD in Kinesiology in Sport Medicine from the University of Calgary, where she examined the relationship between physical activity and concussion in youth ice hockey players. Her current focus on population health, human rights and health justice in sport, which she explores as a clinician, researcher, educator, and author.