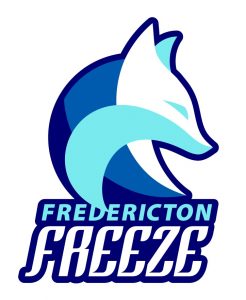 The Fredericton Freeze has plenty of former and present day USPORTS and Canadian Collegiate Athletic Association players on its inaugural Maritime Women's Basketball Association roster.
Longtime shooting star Leah Bowers of the University of New Brunswick Reds is the Freeze's head coach and will also play for her hometown squad.
Bowers is joined on her coaching staff with Julie McAllister, Colleen Daly and John Hickey.
Her sister, Megan, is on the roster as well.
Fredericton also features Eva Tumwine, Grace Simpson, Katie McAffee, Torrie Janes, Bailey Black, Kylee Speedy, Jill Durling, Ashley Bawn, Rahshida Atkinson, sisters Robbi and Katie Daley, Emily MacLeod, Mackenzie Legere, Nicole Esson and Katelyn Mangold.
McAffee, Janes and Speedy are all present day university players.
–  Colleen Daly, player/coach Leah Bowers and Julie McAllister are part of Freeze staff