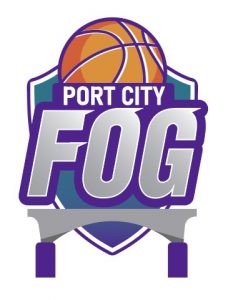 The City of Saint John has always loved an entertaining night of fireworks.
The Maritime Women's Basketball Association's Port City Fog intends to keep that tradition going.
Port City's roster is filled with offensive-minded players, who can play both ends of the court as the Fog prepares to make a name for itself in the six-team circuit.
It's been an awful long-time since Kaylee Kilpatrick has played basketball in Saint John, not since her days as a star with Harbour View High Vikings. Kilpatrick left to play National Collegiate Athletic Association Division I with University of New Hampshire Wildcats before turning pro and playing in Ireland, Australia and Germany throughout a decorated career.
Former Atlantic University Sport scoring champion Courtney Thompson is with Port City, joined by decorated AUS player Reese Baxendale and Rachel Farwell, fresh off winning a USPORTS national title with Ryerson University Rams. Former Ontario University Sport started Megan Stewart is also with the Fog along with Baxendale's long-time running mate, Lauren Fleming.
The cast is joined by Rachel Jefferson, Amelia Mitchell, Emily Shiels, Emily Thomas, Emily Briggs, Emily Fitzpatrick, Abby Ring-Dineen, Janelle Haddad, Lauren Harris and Bailey Henderson.
– Kaylee Kilpatrick will lead a talented Port City Roster