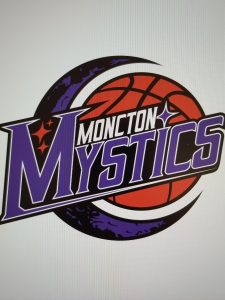 Veteran had coach Greg Gould has some familiar faces and new faces alike as the Moncton Mystics unveiled their first-ever Maritime Women's Basketball Association entrant.
The Mystics, who will play out Harrison Trimble High School, have a wealth of experience on the roster and certainly will put a scrappy team on the floor that doesn't mind shooting the three-ball.
Moncton features Maddy Daley, Anne-Marie Poitras, Kelsey McLaughlin, Lindy MacDonald, Maddie Greatorex, Kelly Vass, Jenna Jones, Kiandra MacMullin, Shannon Youden, Sarah West, Erika Traikov, Emilie Turmel and Abby Miller.
Greatorex and Miller are present-day teammates with Atlantic Collegiate Athletic Association's Mount Allison University Mounties.