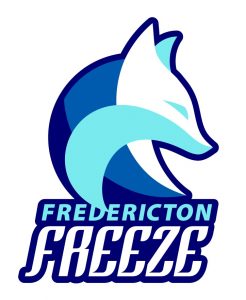 Fredericton Freeze was down 10 points and, truth be known, in didn't look good.
It was getting late and it appeared the hometown squad would fall to 0-2 on the opening weekend of Maritime Women's Basketball Association play against the Windsor Edge.
But the comeback came swiftly, a combination of big-time three-pointers, a steal and a bucket and inside baskets that weren't there early.
Edge fell to 1-1.
Emily MacLeod was a monster in the fourth quarter, finishing with 22 points. Nicole Esson hit for 17 and Katie McAffee had 14.
Karissa Kajorinne had 33 points for Windsor. Tiffany Reynolds had 14.
– Eva Tumwine Photo (Fran Harris)