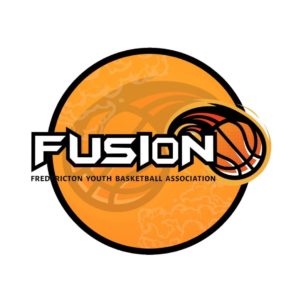 The Fredericton Freeze is preparing to enter its third season of Maritime Women's Basketball Association competition.
In a crowded sports community, the Freeze is starting to make some inroads in New Brunswick's Capital City, providing a high level of competitive basketball while offering a family-friendly environment at its home games.
With that in mind, the Freeze is pleased to announce a partnership with the Fredericton Youth Basketball Association – Fusion to further increase community awareness of the MWBA, the Freeze and Fusion youth programs, allowing the sport to become even more enticing for young children to play and watch.
'The Freeze has demonstrated community effort and received great support in our two years from families with young basketball players, particularly on the girls' side and the community at large,' said Freeze general manager, Brad Janes. 'We know the University of New Brunswick and St. Thomas University provide quality university-level basketball for our youth to watch throughout the fall and winter. With the Freeze playing late winter and early spring, the players may be neighbours or teachers or involved in other walks of life where young children see them daily and then playing on the court. We were thrilled when the Fusion organization was interested in partnering.'
Ashley Counsell, the president of Fusion basketball, saw the potential of a Fusion-Freeze partnership as a major positive and wanted to make it a priority as she tackles the reins of a very popular association.
"We know that girls drop out of basketball at a significantly higher rate than boys and in overcoming this challenge, it's important to understand girls' unique experience which is why bridging a relationship with Freeze players is so valuable" said Counsell. 'When I look at what the Freeze has done in the community, bringing female players together are who are now playing at such a high level, it made sense to showcase a relationship between the two organizations.'
Fusion is currently trying to start up an under-16 league for girls for the 2023-24 season to ensure a continuation of programming.
Pre-season skills and drills, potential Christmas season morning camps, players visiting teams throughout the year and an opportunity to host potential under-16 girls' games are all part of initial conversations between the Freeze and Fusion.
For more information on the Fusion, viewhttps://www.facebook.com/frederictonfusionbasketball/ and for information on the Freeze and MWBA, view themwba.ca