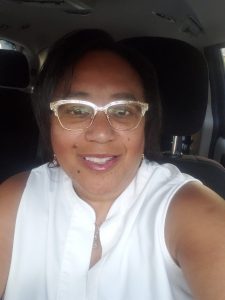 Lezlie States of Halifax brings decades of basketball experience to post
The Maritime Women's Basketball Association keeps attracting top level commitments on its executive team.
Halifax-based MWBA commissioner Tasia McKenna announced long-time Nova Scotia and volunteer Lezlie States has joined the league as its vice commissioner.
'Lezlie was the first person I thought about when the search started for this role,' said McKenna. 'She is a selfless individual, who has done so much for the sport of basketball in Nova Scotia and beyond. Lezlie has always been about helping others and empowering female athletes. She is a natural fit to be a part of what we are building.
States is the founder and director of The Maritime Elite Girls Basketball Academy (MEGA Basketball) where she serves numerous roles including head coach.
Her coaching career spans over 25 years at various levels from minor through high school. States was the head coach with Auburn High School from 2009-11, an assistant coach at Citadel High junior varsity, assistant coach with Basketball Nova Scotia's silver medal winning 2007 under-17 team and numerous other roles along the way.
She has helped mould countless of young female players into top notch players, but her greatest satisfaction will always remain watching former MEGA players move on to the university level as students or student-athletes.
It didn't take a lot of convincing for States to join McKenna and the MWBA executive.
'I had so many thoughts when I first heard about the MWBA, whether I wanted to bring a MEGA alumni team in as a franchise or just to be a part of what's being built,' said States. 'The more I talked with Tasia, the more it felt right to bring what I can offer to the executive team. We are building much more than a basketball league for women. We are putting females in so many key categories beyond playing. Diversity, equality and competitive basketball are dreams for all of whom have worked in this special game. We're already making inroads and we don't start until 2022.'
States has been actively involved with the MWBA since McKenna took over the reins late in 2020.
She hit the ground running.
'It's been fascinating to be involved in all of the building process and talking to so many people in the basketball community,' she said. 'We've heard from so many people since the MWBA officially launched and that has been tremendous. There is definite interest and we're going to keep talking and keep building. It's actually been quite exciting.'
The MWBA has announced six teams to its stable for 2022, but is entertaining two more potential franchises. There are three teams in Nova Scotia and three in New Brunswick.
Those entrants include the Windsor Edge, Halifax Thunder and Halifax. New Brunswick squads are Moncton, Fredericton Freeze and Port City Fog of Saint John.
Prince Edward Island contacts have been in touch, but nothing concrete has been discussed.