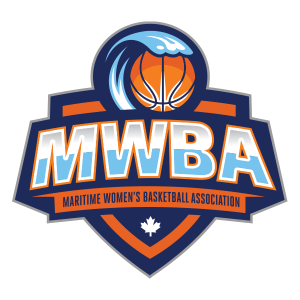 Picture the duck, floating calmly on the water, a picture of serenity in its natural habitat.
Underneath the surface, though, there's plenty of work being done to stay afloat.
Welcome to the world of the Maritime Women's Basketball Association these days.
The MWBA, which arrived with a major media splash last winter and is continuing to blaze a trail toward its inaugural 2022 season, is plenty busy these days from boardrooms to Zoom calls to meetings from its marketing sponsor S|E|A (Sports and Entertainment Atlantic) out of Halifax.
'We're working on so many projects that it can be hard to keep up with everything, but right now we're in that phase of crossing many t's and dotting i's to ensure everything we do keeps us doing the right thing,' said MWBA commissioner, Tasia McKenna of Nova Scotia. 'We've developed our constitution and bylaws for our organizations and the league. A constitution and bylaw project are time consuming and takes many hands. We've had so much input, but we're close to finalizing both and that will be another major hurdle cleared.'
The league is anticipating a draft schedule by August for its six teams which include Moncton, Fredericton Freeze and Port City Fog of Saint John in New Brunswick along with Windsor Edge, Halifax Hornets and Halifax Thunder in Nova Scotia.
'Sports and Entertainment Atlantic is out doing what it does best and that is getting the word out on the MWBA and looking to secure partners for our league,' said McKenna. 'We are doing a ton of housekeeping duties and all the teams are working away toward building their franchises. It's an exciting time to be a part of this league.'
Well over 100 women have signed up on the league portal for an opportunity to play and that list will continue to grow.
Teams will carry 16 players, but will only be able to dress 14 for each game.
More information on franchises and players will continue to be showcased.