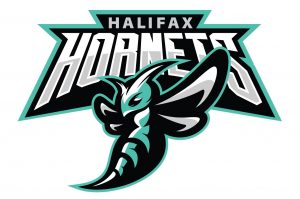 Halifax Hornets plan on doing some stinging this inaugural Maritime Women's Basketball Association season.
With a lineup fill of present-day university players, a veteran pro and numerous players not far removed from playing at high levels, the Hornets are buzzing.
Former Cape Breton University Capers' standout Hannah Brown, who played professionally in Berlin last season, leads a solid cast of players into the Hornets' season which opens May 14 to 15 along with the league's other five teams in Fredericton.
Present day Saint Mary's University Huskies Lucina Beaumont, Clara Gascoigne and Alaina McMillan are part of the Halifax entrant as is their longtime teammate Ariana Macias.
Former Caper Jaylnn Skier joins Chanel Smith, former Atlantic Collegiate Athletic Association player of the year, Jayla Verney and Atlantic University Sport all rookie team member Aliyah Fraser, who is preparing for another season with St. Francis Xavier University X-Women.
Former Mount St. Vincent University star Katherine Khorovets and present day Mystic Alisha McNeil are part of the Hornets. Katherine Follis out of Ontario University Sport is with them and veteran AUS graduate Cailin Crosby earned a roster spot. Madison Munro, a five-year Cape Breton player and former Dalhousie University Tiger Leah Martin join Jasmine Parent, who played with Saint Mary's and Acadia University Axewomen.
Halifax opens May 14 against Fredericton Freeze.
 – Hannah Brown Photo