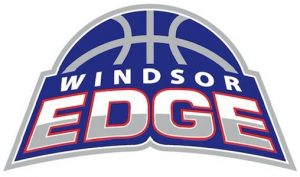 The Windsor Edge is ready to make its mark in the Maritime Women's Basketball Association.
The Nova Scotia-based Edge released its roster, featuring a number of present day USPORTS and Canadian Collegiate Athletic Association players under head coach Lonnie States.
Windsor, along with the other five MWBA teams, open the inaugural season May 14 to 15 in Fredericton at Leo Hayes High School.
Please visit this website under SCHEDULE to get all your favourite games that will be livestreamed through Aurora Productions.
Windsor has a blend of present day players and former university players as it prepares for opening weekend.
Sydney Foran is with McGill University Martlets and joins fellow present-day USPORTS players Tiffany Reynolds of Lakehead University ThunderWolves in Thunder Bay, ON, Emily MacNeil of Bishop's University Gaiters of Lennoxville, QU, and Jessica Miller of St. Francis Xavier University X-Women.
Atlantic Collegiate Athletic Association players include Calla Newcombe of Mount St. Vincent University Mystics, the reigning league champions.
Former University of Ottawa Gee Gee Jodi Whyte and former X-Women Jessica Miller join Karissa Kajorinne, who played at Lakehead and Algoma University Thunderbirds of Sault Ste-Marie, ON, and former Crandall University Charger Megahn Keoughan. Cassandra McCormick, Christina Garon and Lisa Edwards are also with the Edge.
 – Windsor's Tiffany Reynolds