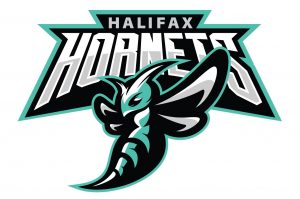 The Halifax Hornets showed some sting, coming back from an eight-point halftime deficit and held on down the stretch, eeking out a 71-66 victory over the Fredericton Freeze in Maritime Women's Basketball Association play Saturday.
The game ended a remarkable three-game scene on the MWBA's inaugural weekend.
Action continues tomorrow at Leo Hayes High School in Fredericton.
Fredericton held a 36-28 at halftime, but Halifax roared back and grabbed control before the Freeze had a crowd of 535 in a jovial mood when it came back and made it a tight game.
The Freeze thought it had tied the game when Nicole Esson hit a three-pointer that would have made it 69-69, but she didn't beat the 24-second clock despite it hitting the mark.
Alaina McMillan had 15 points to spark Halifax. Lucina Beaumont made a return to her hometown with 14 points and Jasmine Parent had 10.
Katie McAffee scored 22 for Fredericton. Rahshida Atkinson scored nine and Eva Tumwine had eight.