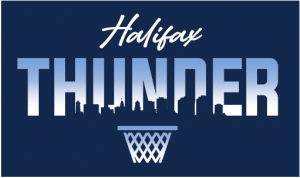 And the Thunder rolled.
Rolled to its fourth straight victory and remain the only undefeated team in the Maritime Women's Basketball Association on Wednesday.
Visiting Halifax Thunder posted a 73-58 over previously undefeated Nova Scotia capital city rival, Halifax Hornets, in front of a jam-packed throng at Mount St. Vincent University. The Hornets fell to 2-1 and sit tied with idle Fredericton Freeze for second place in the six-team circuit.
The Hornets held their first home game of the season and it followed a trend of large MWBA crowds, jammed into MSVU only to watch the Thunder get busy early.
A player familiar to playing in front of large crowds and delivering offensively was the story of this one.
Haley McDonald jacked 31 points to spark Thunder's offence. McDonald was all over the court, not only leading offensively, but contributing with rebounds and assists to lead the visitors.
Vanessa Pickard knocked down 11 points. Justine Colley-Leger and Elizabeth Beals-Iseyemi both had eight points.
Chanel Smith had 14 for the Hornets. Lucina Beaumont had a dozen and Jasmine Parent eight.
The Hornets host the MWBA this weekend with six games on tap starting Saturday.
– Lucina Beaumont Photo (DW Winston Photo)